THE BOOK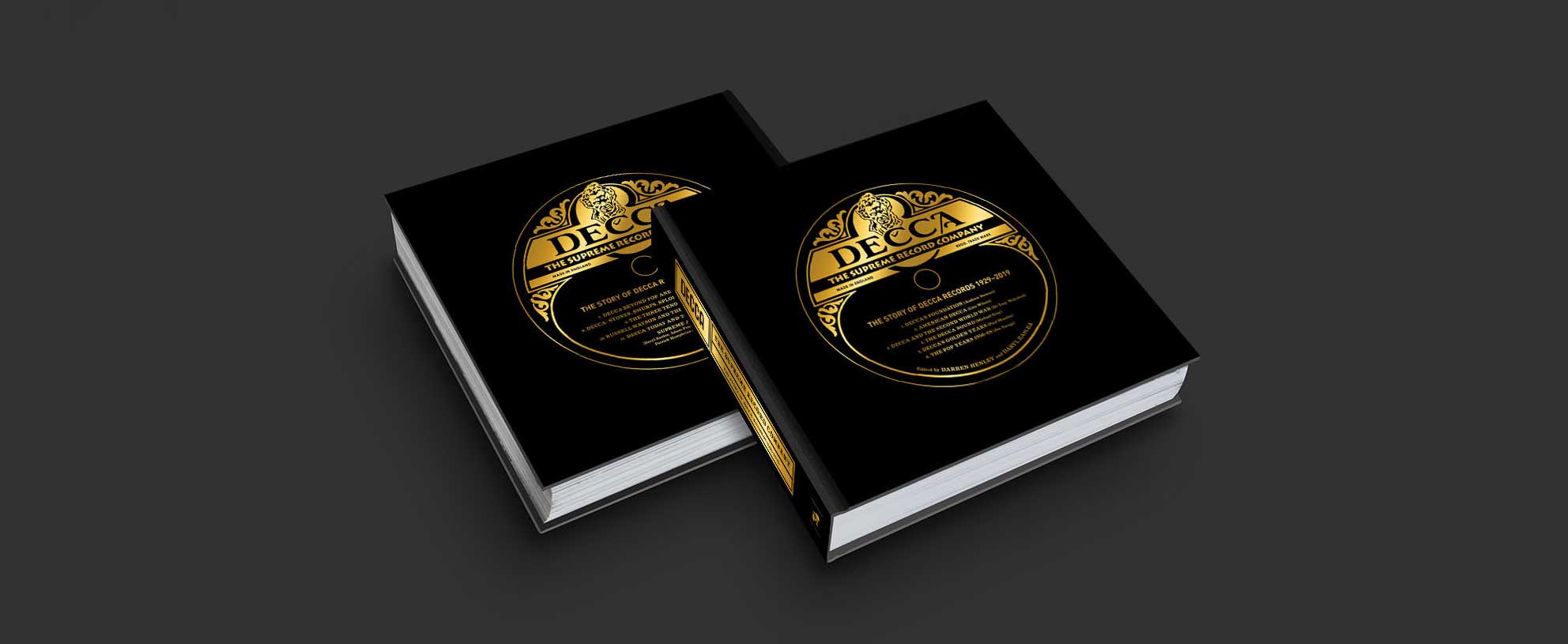 Decca is one of the great global names in recorded music. From pioneering techniques that revolutionised classical recording, to the 1960s and 70s pop explosion, through to the classical revival in the 1990s and 2000s, the sheer diversity and range of Decca's story and its influence on 20th- and 21st-century music is unparalleled: from Vera Lynn to the Rolling Stones, David Bowie, Luciano Pavarotti and the Three Tenors, to today's crossover superstars such as Andrea Bocelli and Sheku Kanneh-Mason.
Featuring rare photography and never-seen-before archival material, this sumptuously produced history includes twelve chapters covering: Decca's Foundation (Andrew Stewart); American Decca (Lois Wilson); Decca and the Second World War (Dr Tony Wakeford); The Decca Sound (Michael Gray); Decca's Golden Years (Paul Moseley); The Pop Years 1956-68 (Jon Savage); Decca Beyond Pop and Classical (Louis Barfe); Stones, Smurfs, Splodgenessabounds (Daryl Easlea); The Three Tenors (Adam Sweeting); Russell Watson and the 21st Century (Sam Jackson); Decca Today and Tomorrow (Tom Lewis); Essential Recordings.
Full of lively anecdotes and insights into the label's broader contribution to culture, Decca: The Supreme Record Company is a treat for collectors, aficionados, and anyone fascinated by the development of modern music.
ORDER THE DECCA BOOK
DAVID BOWIE
Here, restored in HD to celebrate Decca 90, are some of the most iconic and celebrated videos from David Bowie's career. Click the video below, or click the link to visit the library, where you can explore the series.
VIEW ALL DAVID BOWIE VIDEOS
45RPM: RECORDED PODCAST MOMENTS
45RPM (Recorded Podcast Moments) are an accessible and informative way to explore Decca's vast and illustrious history. Click the video below to listen to the latest episode, or visit the library, where you can explore the rest of the series.
LISTEN TO MORE PODCASTS